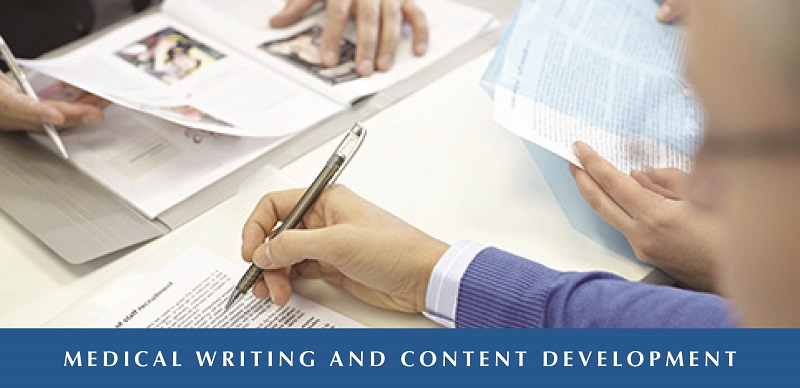 The PharmaWrite Team consists of full-time, in-house scientific medical writers and editors who will be with you throughout the entire project. Our seasoned scientific team provides our clients with decades of experience in effectively communicating medical information across multiple therapeutic areas. In addition, our full-service medical library supports each project team in the development of scientific content for congress presentations, journal publications, small and large meetings, training materials, gap and SWOT analyses, regulatory documents, and more. PharmaWrite's medical writing and content development capabilities include:
Abstracts
Posters
Podium presentations
Primary and secondary manuscripts
Scientific reviews
Clinical study reports
Supplements
Case reports, short communications
Speaker training materials
Newsletters
Congress highlights, independent proceedings
White papers

In-house communications/ presentations
Competitive landscape analysis
Gap analyses and SWOT analyses
Therapeutic area surveillance
AMCP dossiers
Slide kits
Monographs
Product information materials
Regulatory writing and submissions
Scientific liaison training materials
Sales training materials
Compendium/reference management
To learn more about how PharmaWrite can assist your company,
please contact us here
.