Sandra M. Aguero, PharmD, BCPS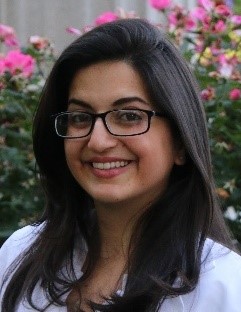 ---
Prior to joining PharmaWrite/MedVal, Dr. Sandra Aguero worked as a Clinical Pharmacist for over 10 years in the areas of general medicine and critical care. Early in her career, she was Clinical Assistant Professor at the Ernest Mario School of Pharmacy at Rutgers University, in Piscataway, NJ, with a clinical practice at Hoboken University Medical Center, working with the family practice team. She then went on to be a clinical pharmacist in the Medical Intensive Care Unit at Einstein Medical Center in Philadelphia, PA, where she most recently held a position as Clinical Manager, overseeing the clinical services and pharmacy residency program at Einstein.
In her clinical practice, Sandra was instrumental in ensuring optimal medication regimens were being prescribed for patients of varying acuities. This involved being knowledgeable on common treatments, conducting thorough drug information and literature reviews, and communicating recommendations to medical providers. She was also a mentor and preceptor to pharmacy students and pharmacy residents. As a clinical pharmacist, Sandra provided education and ensured optimal treatment for patients with diabetes, acid-base disorders, adequate sedation, and pulmonary, neurologic, and infectious diseases, as well as autoimmune conditions. As a manager, Sandra facilitated committee work to make formulary decisions, which entailed reviewing medications for their efficacy, safety, cost, and clinical impact on patients and prescribing.
Sandra received her PharmD from the Ernest Mario School of Pharmacy at Rutgers University in 2007 and completed a PGY1 pharmacy residency at Einstein Medical Center in Philadelphia the following year. She obtained her board certification in pharmacotherapy in 2008. Additionally, she earned the title of "Teacher of the Year" in 2011, awarded by the family practice medical residency at Hoboken University Medical Center. She has been a member of the American College of Clinical Pharmacy (ACCP) and the American Society of Health-System Pharmacists (ASHP), where various posters of her research have been presented. Throughout her career, she has prepared educational activities, both written and didactic, for presentation at professional meetings, continuing education programs, and conferences.