Oncology Working Group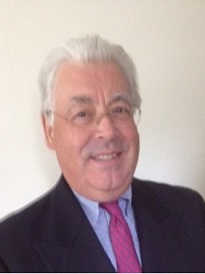 ---
Dr. Stephane Allard has over 30 years of experience in the pharmaceutical, biopharmaceutical, and medical device sectors and has held executive-level positions at several US and European firms, including Immune Pharmaceuticals (formerly EpiCept), Accentia/Biovest International, BioDelivery Sciences International, Sanofi-Synthelabo, Synthelabo, Lorex Pharmaceuticals, and Wyeth. He also founded a consulting company, Allard and Associates, that provided strategic development and financing recommendations to US and international pharma, biotech, and medical device companies.
Dr. Allard has played a significant role in successfully bringing several important products to US and European markets, including Ambien, Eloxatin, Kerlone, and Uroxatral, and was responsible for the European approval of Ceplene, an immunomodulator, for the treatment of remission maintenance of acute myeloid leukemia (AML). He has overseen phase 1-4 clinical activities in oncology, neurology, immunology/rheumatology, cardiology, endocrinology, psychiatry, gastroenterology, and allergy, and has collaborated with NCI to help develop an autologous vaccine for non-Hodgkin's lymphoma. His areas of expertise include regulatory approval pathways (US and EU), oncology therapeutics (solid and liquid tumors), and treatments for chemotherapy-induced neuropathies/neuropathic pain.
Dr. Allard has authored more than 30 scientific publications, is a member of several professional societies, and was awarded a patent for an extended-release formulation of a direct thrombin inhibitor. He received his Medical Doctorate from Rouen Medical College, Paris, France and subsequently earned a Diplomate of Clinical Pharmacology and Pharmacokinetics from Pitie-Salpetriere Hospital in Paris as well as a Diplomate of CESAM (Certificate of Statistical Studies Applied to Medicine) from Jussieu University in Paris (Paris VI).