Oncology Working Group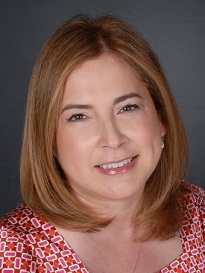 ---
Ibis D. Lopez, PharmD, BCPS, is the Clinical Pharmacy Manager for Pediatric BMT/Oncology at NewYork-Presbyterian/Morgan Stanley Children's Hospital at Columbia University Medical Center in New York. Her area of expertise is pediatrics with a primary focus on pediatric oncology. In addition, Dr. Lopez will lend her pediatric experience to the PharmaWrite team in the area of rare diseases, many of which are diagnosed and treated in the pediatric population. Her duties at NewYork-Presbyterian include providing comprehensive pharmaceutical care and disease management in collaboration with healthcare providers in patient care rounds, quality improvement projects such as development/maintenance of guidelines/pathways/order sets, and active committee participation. Dr. Lopez also precepts and mentors pharmacy residents and students during rotations and specialty projects. She is a member of several committees at NewYork-Presbyterian, including BMT Quality and Safety, Pediatric Chemotherapy Quality and Safety, Subcommittee on Hematology/Oncology, Subcommittee on Pediatrics, Subcommittee on Solid Organ Transplantation, and the Pediatric Oncology CPOE Taskforce, and is the Coordinator of the Resident Workshop Series.
Dr. Lopez received her doctorate in pharmacy from the Ernest Mario School of Pharmacy at Rutgers University, Piscataway, New Jersey. She completed a Pediatric Specialty Residency at the University of Kentucky Chandler Medical Center in Lexington, Kentucky, where she also completed her Pharmacy Practice Residency. She has received numerous academic awards and honors, including the Ann Taub Women in Leadership Scholarship, Rho Chi Pharmaceutical Honor Society, Phi Lambda Sigma Pharmaceutical Leadership Society, Bartley J. Sciarrone Memorial Scholarship, Paul Robeson Scholarship, Merck Medco Containment Services Scholarship, Eli Lilly Scholarship, and the Edward J. Bloustein Scholarship. She is currently certified as a Pharmacotherapy Specialist (BCPS), as a Pharmacist Immunizer (APhA), and in Pediatric and Basic Life Support (AHA).
Dr. Lopez has presented widely on pediatric and adult therapeutics and safety at national conferences such as the International Society of Paediatric Oncology (SIOP), the American Society for Blood and Marrow Transplantation (ASBMT), the American Society of Health­System Pharmacists (ASHP), and the American College of Clinical Pharmacy (ACCP), She has also presented at regional residency conferences and at local institutions.
Dr. Lopez is a reviewer for
Annals of Pharmacotherapy
and
Specialty Pharma Journal
, and is an active member of the Children's Oncology Group (COG), the Pediatric Pharmacy Advocacy Group (PPAG), ASHP, and ACCP. She is currently a Pharmacy Discipline member at COG and a Pediatric PRN member at ACCP. She has been active in community service throughout her career, and current and/or recent New York City events include Sickle Cell Day, Hopes and Heroes Walk, Sister Pat's Kids' Camp, and DKMS Bone Marrow Drive.