Oncology Working Group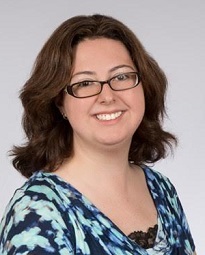 ---
Dr. Maribel Pereiras is Clinical Oncology Pharmacist at Hackensack University Medical Center in Hackensack, NJ, where her clinical area of expertise is hematology and hematopoietic stem cell transplant. She is board certified in Oncology Pharmacy (BCOP) and Pharmacotherapy (BCPS). Her clinical duties include rounds in stem cell transplant, pain/palliative care, and drug information. She has served as investigator or subinvestigator for several hospital-based treatment initiatives at Hackensack Meridian Health, and has given multiple presentations to the Pharmacy and Therapeutics Committee, Oncology Medication Management Committee, and other internal committees on drug information and best practices in oncology therapeutics, guidelines, procedures, and order sets.
Dr. Pereiras is also Clinical Assistant Professor of Pharmacy Practice and Administration at the Ernest Mario School of Pharmacy, Rutgers University, Piscataway, NJ, where she teaches in oncology therapeutics, gerontology, pain management, palliative care, infectious diseases in oncology, and advanced pharmacotherapy applications. She has also been a guest lecturer for several years at the University of Medicine and Dentistry of New Jersey. Dr. Pereiras has served on multiple committees at both EMSOP and Hackensack Meridian Health, and has been an expert consultant for HealthTrust on their biosimilars advisory boards regarding pegfilgrastim, filgrastim, and infliximab.
Dr. Pereiras has authored several articles on specific therapeutic options in oncology practice and has presented extensively at meetings of the Hematology/Oncology Pharmacy Association (HOPA), the American Society of Health System Pharmacists (ASHP), and the Pediatric Pharmacy Advocacy Group (PPAG), as well as at regional pharmacy/oncology conferences.
Dr. Pereiras received her doctorate in pharmacy from EMSOP at Rutgers University. She completed a postgraduate pharmacy practice residency at Hackensack Meridian Health and a specialized second-year postgraduate oncology residency at the Sidney Kimmel Comprehensive Cancer Center, Johns Hopkins Hospital, Baltimore, MD.
Dr. Pereiras has served on the Editorial Board of
Oncology Nursing Advisor
, where she was also STAT Consult Column Reviewer, and she currently serves as a reviewer for
Annals of Pharmacotherapy
. She is a member of the American Society of Blood and Marrow Transplant and the Hematology/Oncology Pharmacy Association (HOPA), where she serves as Vice-Chair for BCOP Self-Study/Webinars and was a BCOP reviewer for several years.