Dorothy McCoy, PharmD, BCPS-AQ ID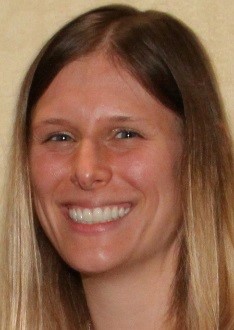 ---
Dr. Dorothy McCoy is excited to be joining the team at PharmaWrite Scientific Information Services and MedVal Communications as a medical writer. She has been an Infectious Diseases/Antimicrobial Stewardship Clinical Pharmacist for over 10 years, during part of which she held an academic appointment as a Clinical Associate Professor at the Ernest Mario School of Pharmacy at Rutgers University, Piscataway, NJ. Her clinical practice sites have included Hackensack University Medical Center in Hackensack, NJ and St. Joseph's Health in Paterson, NJ.
Dorothy has been involved in clinical practice, teaching, research, and scholarly activities throughout her career. Her clinical practice included infectious diseases consult rounds and antimicrobial stewardship. She influenced practice by providing recommendations during rounds, responding to drug information questions related to infectious diseases pharmacotherapy from providers, and monitoring and making interventions to optimize antimicrobial use through the antimicrobial stewardship programs at both institutions. Dorothy routinely advised providers regarding antimicrobial selection, dose adjustments, drug interactions, adverse effects, and duration of therapy. She was also responsible for approving restricted antimicrobials; reviewing new antimicrobial agents for formulary; developing guidelines for infectious diseases; maintaining the antimicrobial stewardship program webpage; collaborating with microbiology laboratory and infection control practitioners; and the education of clinicians, pharmacy residents, and pharmacy students. Dorothy's research interests include C. difficile, invasive fungal infections, infections in immunocompromised hosts, gram-negative resistance, and antimicrobial stewardship. She has presented many topics for didactic lectures, professional meetings, and continuing education programs, as well as numerous posters at regional, national, and international conferences. She has also published original research, review articles, and a textbook chapter, "Anti-infectives," in Kane-Gill S, Dasta J, eds, High Risk IV Medications in Special Patient Populations.
Dorothy received her PharmD from the Ernest Mario School of Pharmacy at Rutgers University. She completed her PGY1 Pharmacy Practice Residency at Hackensack University Medical Center in Hackensack, NJ, and her PGY2 Infectious Diseases Residency at the University of Michigan Health System in Ann Arbor, MI. She also earned certification from the Board of Pharmacy Specialties as a Board Certified Pharmacotherapy Specialist with Added Qualifications in Infectious Diseases (BCPS-AQ ID). Dorothy has been an active member of the Society of Infectious Diseases Pharmacists (SIDP), serving as a chair of the Membership Committee in the past and currently participating in the SIDP Stewardship Taskforce Committee, for which she developed the C. difficile module for the Antimicrobial Stewardship Training Program. In addition, she has participated on committees for the American College of Clinical Pharmacy (ACCP) and is a member of the American Society of Health-System Pharmacists (ASHP). More recently, Dorothy served as the 2018-2019 President of the North Chapter of the New Jersey Society of Health-System Pharmacists (NJSHP). Her dedication to teaching infectious diseases was recognized when she received the 2011 ASHP Research and Education Foundation Pharmacy Residency Excellence New Preceptor Award and the 2017 NJSHP Preceptor of the Year Award.