Diana E. Talag, MS, ELS, CMPP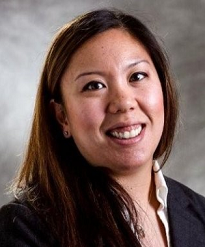 ---
Diana E. Talag is Director of Regulatory and Scientific Editorial Services at PharmaWrite, where she manages the editorial staff and ensures all projects are fact-checked, edited, formatted, and submitted with timely completion. Diana oversees a broad spectrum of editorial projects, including medical manuscripts, abstracts, posters, slide decks, executive summaries, and regulatory documents, in a wide range of therapeutic areas.
Diana brings relevant and comprehensive professional experience to PharmaWrite, having worked as an editor at Beacon Healthcare Communications, where she edited pharmaceutical print and television advertisements, product monographs, white papers, and promotional slide decks for a number of brands across therapeutic areas. Diana also previously worked as a writer and copyeditor for Rutgers Magazine throughout her college career at Rutgers University, where she obtained a joint Bachelor of Arts degree in English and Journalism.
She completed a Master of Science degree in Clinical Trials Science with a specialization in Regulatory Affairs at the University of Medicine and Dentistry of New Jersey (UMDNJ). Upon completing her degree, Diana assumed a Teaching Assistant position at UMDNJ and is currently a Capstone Preceptor at the Rutgers University (formerly UMDNJ) School of Health Related Professions, mentoring graduate students via a Fieldwork Fellowship at PharmaWrite/MedVal.
Diana is board-certified as an Editor in the Life Sciences (ELS), a Certified Medical Publication Professional (CMPP), and RAPS-certified in Preparing Compliant eCTD Submissions. She is a founding Governing Council Member of the Drug Information Association (DIA) UMDNJ Student Chapter and is currently a member of the Regulatory Affairs Professionals Society (RAPS), Board of Editors in the Life Sciences (BELS), American Medical Writers Association (AMWA), and International Society for Medical Publication Professionals (ISMPP).